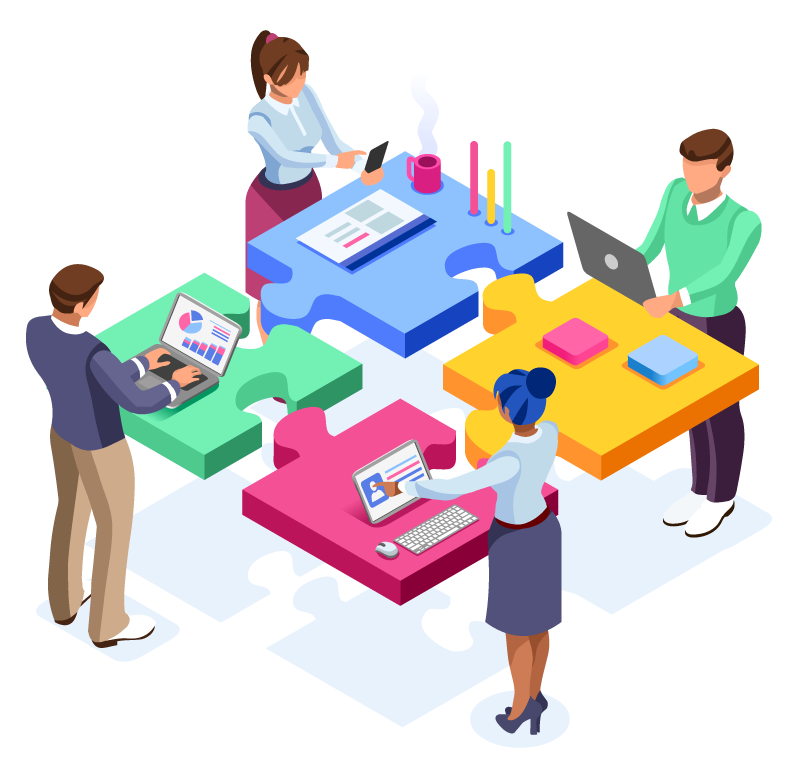 DATA VALUE GENERATION SQUADS
.
To make it happen – with data.
Tatic Data Value Generation Squads bring together people, expertise, methodologies and technologies to identify and solve specific data challenges.
Squads define and execute services in tailored and business-oriented approaches, working on specific issues over time with a view of the whole – so that data becomes real assets that effectively answer strategic business questions.
Solving problems and building together with each company its evolution from any moment of the data journey, the Squads put technology at the service of generating value: information that becomes actionable knowledge, which accelerates the achievement of objectives and results exponential growth, while your organization stays focused on what matters most: the business.
MICROSERVICES
.
Greater flexibility, shorter production time and faster responses to our customers' business needs.
Microservices are a new approach to developing systems as a set of small services, each running in its own process. In this mode, declarative formats are used to automate the configuration, distribution, monitoring and operation – minimizing time and IT costs.