Artificial intelligence helps you make the best decisions.
Alice is an affordable artificial intelligence platform designed to optimize your business. It improves and deepens the use of your company's data, always focusing on your goals. Alice acts both for the company as a whole and for specific products or areas. The tool puts artificial intelligence at your fingertips, combining business situations with preventive and predictive visions to build and apply prescriptive models – that is, a complete, up-to-date, and information-rich overview that supports actions and decision making.
ALICE IS FOR
YOU

WHO SEARCH
Integrate artificial intelligence into your strategy and day to day business
Enhance the decision-making process
Anticipate and improve your company's data-based actions
Maximize the use of data from different sources with in-depth and dynamic analysis
Transform data into an applied strategic intelligence asset
Improve processes continuously in line with your objectives
Reduce costs and optimize investments
More knowledge to increase and generate profitability
Alice is an innovative platform, 100% open source, and decoupled. It is not restricted to just one type of database or a specific technology, and therefore it integrates naturally with your reality and your company's systems.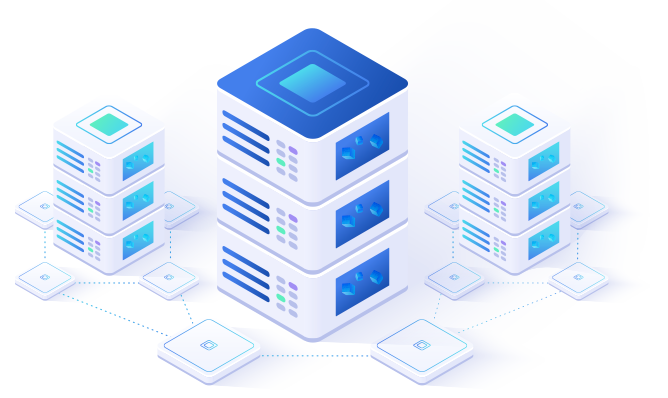 TECHNOLOGY
The data can come from different sources – call center, CRM, ERP, D, external sources, etc. From there, the best management, artificial intelligence, and analysis technologies, such as PostgreSQL, Python, H2O.AI, and others are applied to receive data and evaluate its quality, model the objectives, develop and perfect the predictive models, optimize corrective actions, define and execute actions (including in an automated way).
CONTINUOUS EVOLUTION
Over time, actions are happening, and new data is generated. Alice continually learns by bringing new insights, improvements, and adjustments to processes and strategy. In other words, the process is dynamic and improves over time. In other words, the process is dynamic and improves over time. In addition to incorporating new data to the platform, Alice always reviews, renews, and improves predictive models based on their variables and their behavior, previous results, and factors that influence outcomes, such as seasonality, changes in the scenario, among others. With Alice, you have:
Recommendation of actions through prescriptive analysis, determining the best movements for the company.
Development of customized, preventive, and corrective actions focusing on problem groups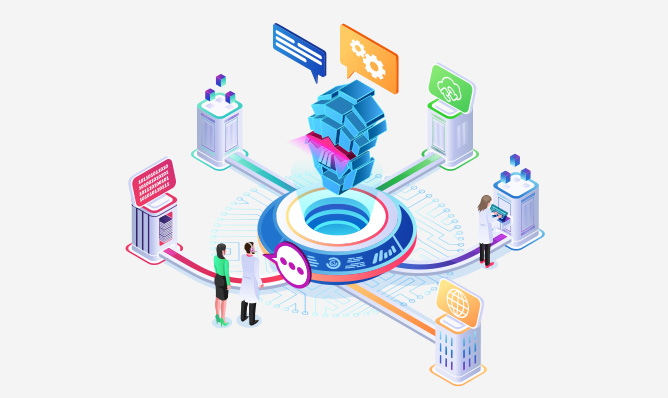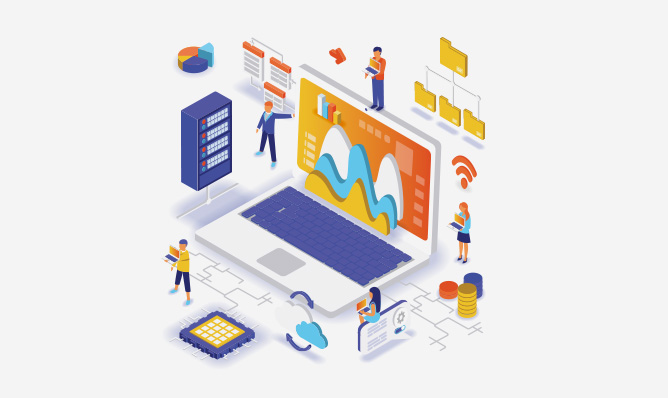 ALICE IN ACTION
Alice's application goals align with her business goals. From there, the platform works with the available data and new data dynamically and cyclically:
Historical analysis of different aspects – customer habits, consumption, profile, actions taken and their results
Application of variables, comparisons, and crossing
Multidimensional assessment of the impact of different factors on the performance in question – more than the isolated role of each of them, also how they operate in a combined way, considering time and costs
Definition of predictive models that will predict the potential effectiveness of new strategies and actions, including in scope, expected result, and financial viability.
Alice goes beyond the reports and crossings: it incorporates the multidimensional analysis of the impacts of the variables, the probabilistic view, and the focus on each objective of each business. And all of this with constant improvement.
HAVE 360º RESULTS
WITH ARTIFICIAL INTELLIGENCE
With Alice, Artificial Intelligence stops being something distant and starts to work in the service of its results. Create a knowledge-based management environment – accessible and applicable to specific actions, course adjustments, new challenges, and more!
Alice already brings tangible results to several companies. The tool itself's expertise also benefits from this: Alice always evolves, with more and more behavioral and marketing knowledge. This adds more hypotheses and insights that support the models developed and employed. It is analytics that focused on the best results, and that integrates with your business.
ANALYTICS WITHOUT COMPLICATION:
ARTIFICIAL INTELLIGENCE CLOSER TO YOU AND YOUR BUSINESS
For analyzes that go beyond intersections and incorporate multidimensional analysis of the impacts of variables, probabilistic view, and your business's specific focus, integration is essential.
Alice's technologies have excellent usability, with simple interfaces that facilitate their use. Also, they allow a very high level of integration with other tools. And integration is essential for analyzes that go beyond intersections and incorporate impacts of variables, probabilities, and the specific focus of your business. Alice is an innovative platform. Being 100% open source and decoupled, it has independence between the software modules. You can work with any source to incorporate data and continuously extract the modeling of each business, and can align with many tools to explore data and everything needed for predictive and prescriptive analytics.
The ideal platform: simple, functional, and intelligent, for strategic support to your goals, with
a direct impact on the results of your business.
Brand image, sales, customer satisfaction, productivity, better service, demand forecasting, logistics optimization, launches, knowledge of audiences, risk prevention: for any scenario and segment, count on a complete support tool.
Alice puts artificial intelligence for business in your hands: much more security in your decision making.
The market offers a series of AI-based solutions for data analysis: there are artificial intelligence applications for retroactive analysis (historical view of the existing scenario). Some do predictive analysis (starting from the historical view to predict future trends). And there is Alice. In addition to descriptive and predictive panoramas, Alice puts AI at the service of strategy, in a much more dynamic, profound, and sophisticated way. Always indicating the best paths to follow, based on multiple factors and the possible impact of different variables. In other words, it is the most advanced support for decision making. Alice is a unique combination of features that make it a robust, modern, safe solution. Alice is uncomplicated analytics. A solution that makes a difference.
TATIC ALICE
ARTIFICIAL INTELLIGENCE YOU REALLY WILL USE
Apply knowledge. Make the best decisions. Multiply possibilities.